There is no limit on the number of users in your Rivery account!
To add a new user to your Rivery account, navigate to the Users page from the side panel.
Note:
Only admin users can add new users.
Click Add User and enter the email address, first name, and last name of the new user. Assign the user a Role.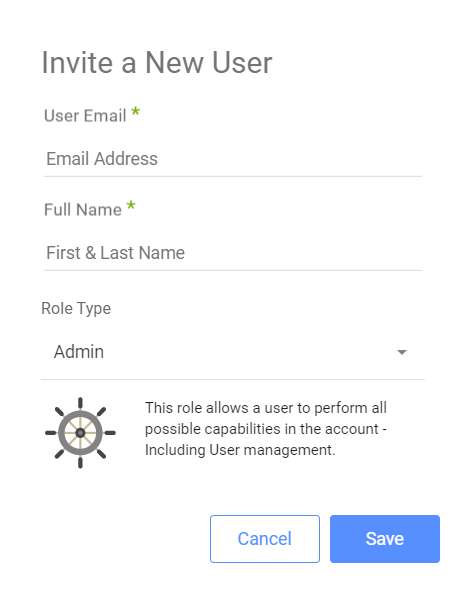 Was this article helpful?
---